Special Discount Rates Between Airports – For Cruise Line Passengers
Shuttle Service From Any Southern California Airport To Long Beach and San Pedro Cruise Terminals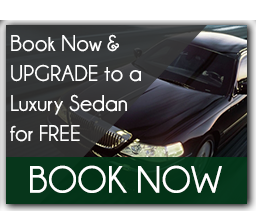 Lotus Transportation provides you with the lowest rates and best 24/7, door-to-door shuttle service to and from Long Beach, Los Angeles and San Diego Harbors. All rides are exclusive direct rides with no car sharing! We will pick you up from any airport, nearby hotel or rent-a-car location for the same price!
Book online or call 1 (888) 568-8740 or email: info@lotustransportation.com for questions.
DISCLAIMER: When making a reservation from an airport hotel or rent-a-car location, please fill in the name of the location in the flight # space of the online reservation page, as well as in the notes section.
This is the easiest and most convenient way for you to ride in style and comfort from your home, hotel or airport to your choice of cruise terminals. Enjoy flexibility and convenience at reasonable prices!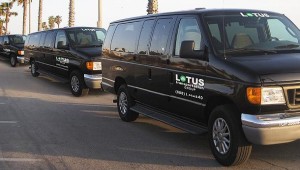 Ride in comfort and arrive stress free by not having to deal with traffic on the way to your destination. Save the hassles and parking fees and arrive stress free for your vacation!
We provide shuttle and luxury town car transportation serving all the major cruise lines including: Royal Caribbean, Holland America, Carnival, Disney, Regent Seven Seas, Oceania, Cunard, Costa Cruises, Crystal Cruises, Norwegian, Celebrity and Princess Cruises as well as the popular Catalina Express.
You have your choice of enjoying a ride in one of our Shuttle Vans or traveling in luxury in one of our Town Cars.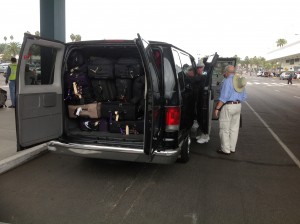 The Shuttle Van is the perfect solution for large groups or for those with a large amount of luggage.
The Town Car is a great way to treat yourself or loved ones to the luxury service and experience so richly deserved at an affordable price.
Our promise to you is: We Will Never Make You Wait! You Will Always Get To Your Destination On Time! All rides are NON-STOP EXPRESS!
If you wish to be picked up from a hotel or rental car office around LAX, when prompted for your flight # , please put word "HOTEL" or "Rent". Also please include the name of the hotel or rental car office in the Cross Street/Special Notes Box.
Important Information
We are not charging your credit card before the service provided.
We have 24 hours Cancellation Policy
Instructions for pick ups: In order to coordinate your exact pick up location at the airport or Cruise Line area,please call
1-(888)-LOTUS-40 or 1-(888)-568-8740
once you have picked up your baggage from the claim area within the terminal. You will speak with a LOTUS dispatcher who will coordinate the curbside pick up location with you and provide a shuttle or sedan # on the vehicle that is picking you up in a few minutes.
Call the Lotus Transportation Group Today
The Most Affordable VIP Transportation Service
1(888)LOTUS40 or 1(888)568-8740
We Make Transportation Personal
Note ** Due to the high volume of customers during weekends of cruise season, we may be forced to combine parties. Waiting times of up to 15 minutes can be expected. **