No Fuss Direct Airport Transportation: Arrive Safely and Conveniently To and From LAX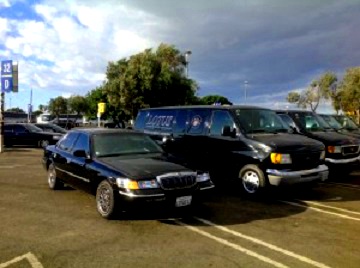 There are many interesting facts about the Los Angeles International Airport, or LAX . It would take up a whole article, but here are some for your interest. Perhaps the biggest is that this airport services over 50 million travelers each year, with two million tons of luggage and cargo. In order to make sure things run smoothly, almost sixty thousand employees work at the airport. Because of the amount of passengers that pass through this airport, more than 21,000 parking spaces are available, divided up between economy, short, and long term parking. While all airports have their share of restaurants, what airport has a space restaurant? Located on top of the Central Terminal and over 70' from the ground, Encounters is probably one of the more unique features about this airport.
If you are in the Los Angeles area for whatever reason, it is important that you have the right LAX airport transportation services. Whether you need ground transportation from your home to LAX or vise versa, need to get to your hotel or back to the airport, you need to be sure you are going to catch your flight on time. Let's say you are coming in from parts unknown to take a cruise, or need to catch a plane after a week on the water, either way, you want to get to your destination fast. This is where LAX Shuttle Services help.
However, if you decide to use an LAX airport transportation service, you want to make sure they are going to get you to and from your destination on time, have an abundance of vehicles in their fleet to meet your needs. While some may be traveling by themselves, what about large families, or groups? You want to make sure the company you choose is able to accommodate everyone, and do it in style. You also want a company that is going to do all of this, buy at a reasonable price. One company fits the bill when it comes to LAX shuttle services, Lotus Transportation. Here are just a few of the services this company provides.
Airport Transfers: Whether you need to get from a cruise line to the airport or the other way around, they will get you there fast. This also includes transportation to or from LAX to one of the other local airports.
Airport Car Services: Lotus will pick you up from your home and drop you off right at your terminal, or take you home in style and luxury. It doesn't matter if it's just you, your family, or your business partners.
Ground Transportation: whether you need to get to the airport, you hotel, or just need a night out, Lotus is there for your needs. No worrying about getting to your destination on time, parking, or even drinking while intoxicated.
We provide excellent LAX airport transportation, LAX shuttle services to and from the harbor, your hotel or wherever you want our courteous chauffeurs to pick you up or drop you off. Lotus have a fleet of vehicles, from luxury sedans, limousines, SUVs, and even vans and buses, all that are fully equipped so you will feel like a VIP. One of the best things about this company, according to our previous customers, is that compared to other transportation companies, Lotus has one of the lowest prices in the industry. In fact, we are now running a special! To or from LAX or from the harbor to the airport for just $7 per person.
So if you need airport transportation that is fast, yet won't get you to break the bank, contact Lotus Transportation today at 1(888)568-8740!