Learn About Our Shuttle Service Company
About Lotus Transportation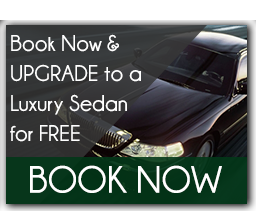 The Lotus Transportation Group is a Los Angeles based transportation group offering world class shuttle and car services. No one better understands the shuttle service business than Lotus Transportation Group.
We live in hectic times where time management is of utmost importance, and Lotus understands that you want to be at your next appointment or check-in early enough to avoid the inconveniences and stress of arriving late for your flight. Lotus operates as the most timely and direct airport transportation services in Southern California.
Lotus prides itself in luxurious, comfortable, and highly personalized transportation services within Los Angeles, Orange County, and other areas of Southern California. With its flagship airport shuttle service, the company offers unmatched direct, non-stop express rides to and from LAX, as well as other airports in Orange County, Burbank, and Long Beach. You will never be late when you book with Lotus.
It takes just a few seconds to book a ride with Lotus via a Web portal or by calling the toll free number. Simply fill in your details for airport shuttle services and state whether you need a one-way or round-trip ride. Once you verify your
Benefits Of Using Lotus Services
Time management is the foremost factor when looking for an airport shuttle service. One of the major benefits of using Lotus Transport services is that you will always be on time to your destination, whether you're meeting someone at the airport or catching a flight out of town.
You can count on Lotus' professional service to deliver you safely to your destination. Although the service is fast, safety is always paramount courtesy of the highly professional chauffeurs that undergo continuous training in road safety skills. In addition, all Lotus cars undergo safety inspection every six weeks.
From the time you make a reservation with Lotus Transportation to the time you arrive at your destination, one thing will stand out prominently: personable staff and first class service. The Lotus Transportation staff will make your experience as comfortable as ever with the highest levels of professionalism and a personable approach to make you feel at home.
Also, Lotus Transportation offers very competitive rates that are hard to beat. You will not find a service that offers comparable comfort, luxury, and timeliness at such affordable rates as those offered by Lotus Transportation
Shuttle Services Offered
Call Lotus transportation today on 1-888-568-8740 to make your reservation.